LEVERAGING GLOBAL SOFTWARE TALENT TO ACCELERATE YOUR BUSINESS
We help founders and engineering leaders build and scale their software teams globally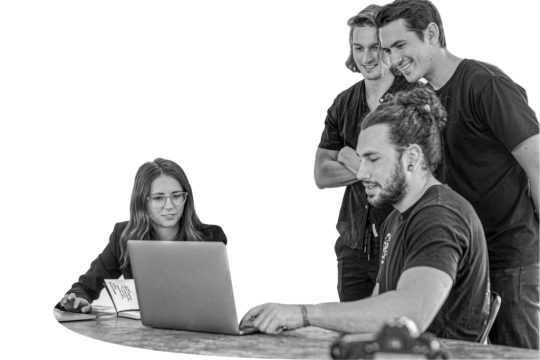 Mike and his team set us up with a 7 developer team that we've been using for 18 months already and are continuing to grow. We couldn't be happier with the process and the developers skill/communication. This is an extension of our team and a very valuable asset to our organization.
DIVERSIFY YOUR TALENT POOL
Global teams are the way of the future
Whether you want to execute on a specific project, or build up a new engineering center for the long haul, leveraging a new talent pool can lower cost, increase speed and increase retention.

Many growing businesses run into the same challenges building or growing their software teams.
Hiring developers can be a painful process and there is a sea of agencies all saying the same thing. Hiring offshore resources has many benefits, but can be challenging and risky to implement.

We'll solve all that for you.
Reduce Risk. Hire best Talent.
With Dev Shop Advisors we save you an enormous amount of time and energy, while greatly reducing your risk building an offshore software team.
Founder, Dev Shop Advisors
Background: CTO & Private Equity.
Experienced working with venture and private equity backed growth companies.
Founded and exited two technology startups.
Spends majority of time meeting with developers around the world.